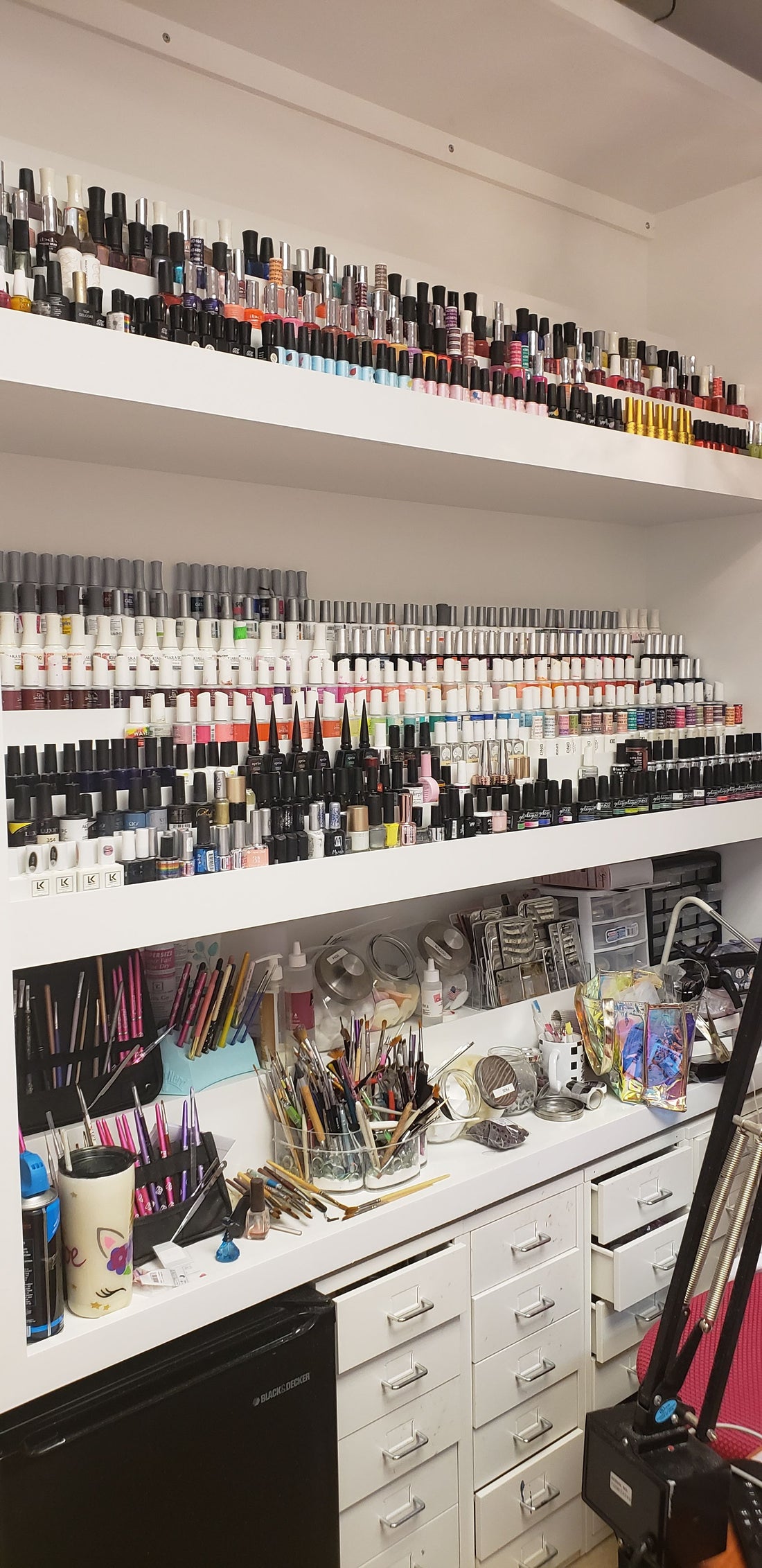 Salon organization is paramount to salon success! Honestly it took me a long time to figure out what I needed and how everything should be displayed. So to Amazon I went looking for containers for glitters and charms. 
It was important for me to be able to display everything that way clients would see it and of course it would increase my upsell ability. I opted for clear everything because I LOVE seeing it as well!
I have several videos showing how I put everything together and I made a list on Amazon so you can get what you need!
Check out the Amazon link here!!