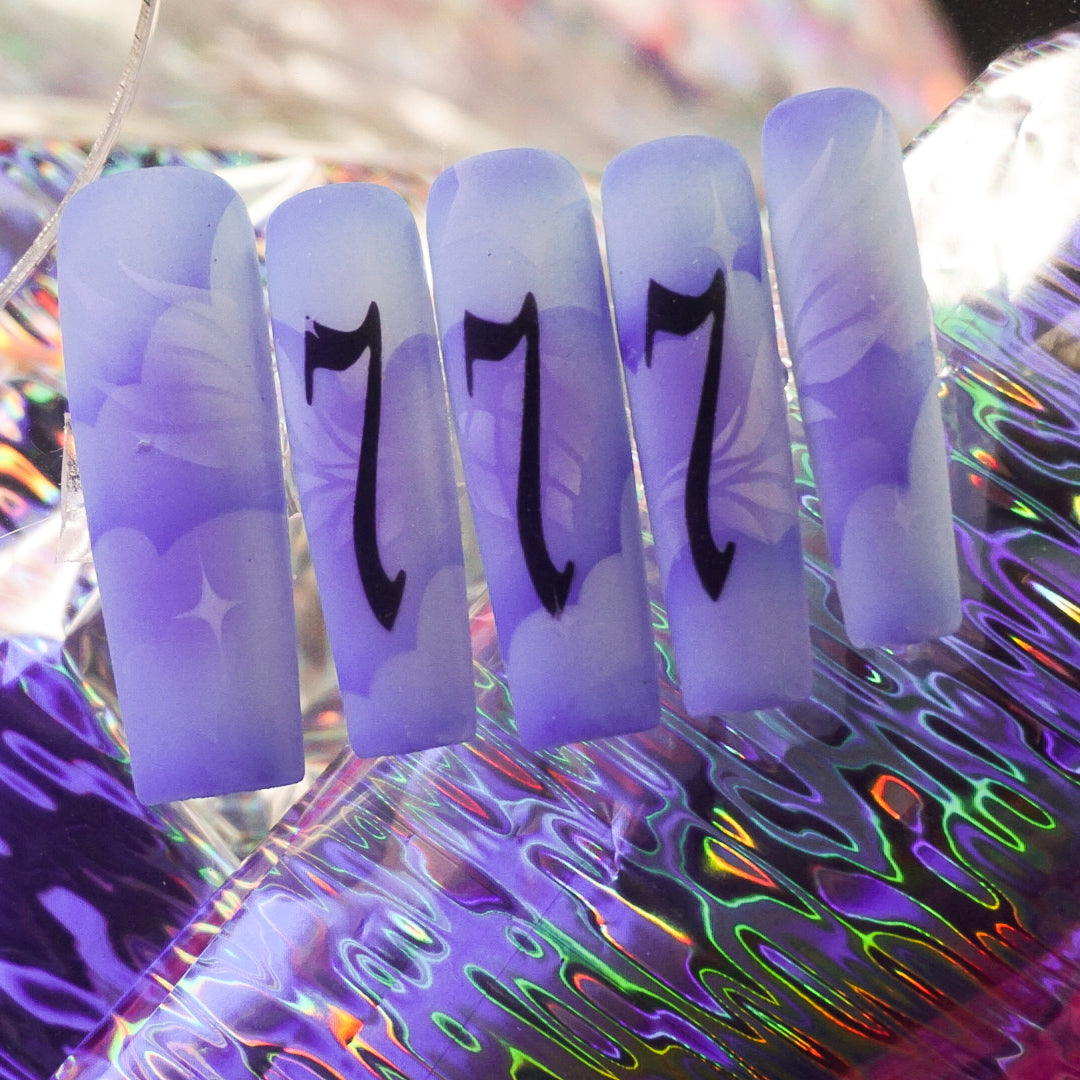 Recreate this look!!!
If your like me you are always pushing the limits when it comes to your work! I was on Instagram looking at cool nail trends and I came across the angel number nails. I remembered that I had old English number stencils and wing stencils...that led to me recreating the look! I went with pastel blue as a base and decided to go for a longer nail because I really wanted a chance to develop the design.
Try your hand at the look!! Watch the tutorial here! I can't wait to see what you create!
TTYL 
CHLOE🤗